Submitted by

arthives_hq_admin

on Thu, 04/02/2020 - 19:15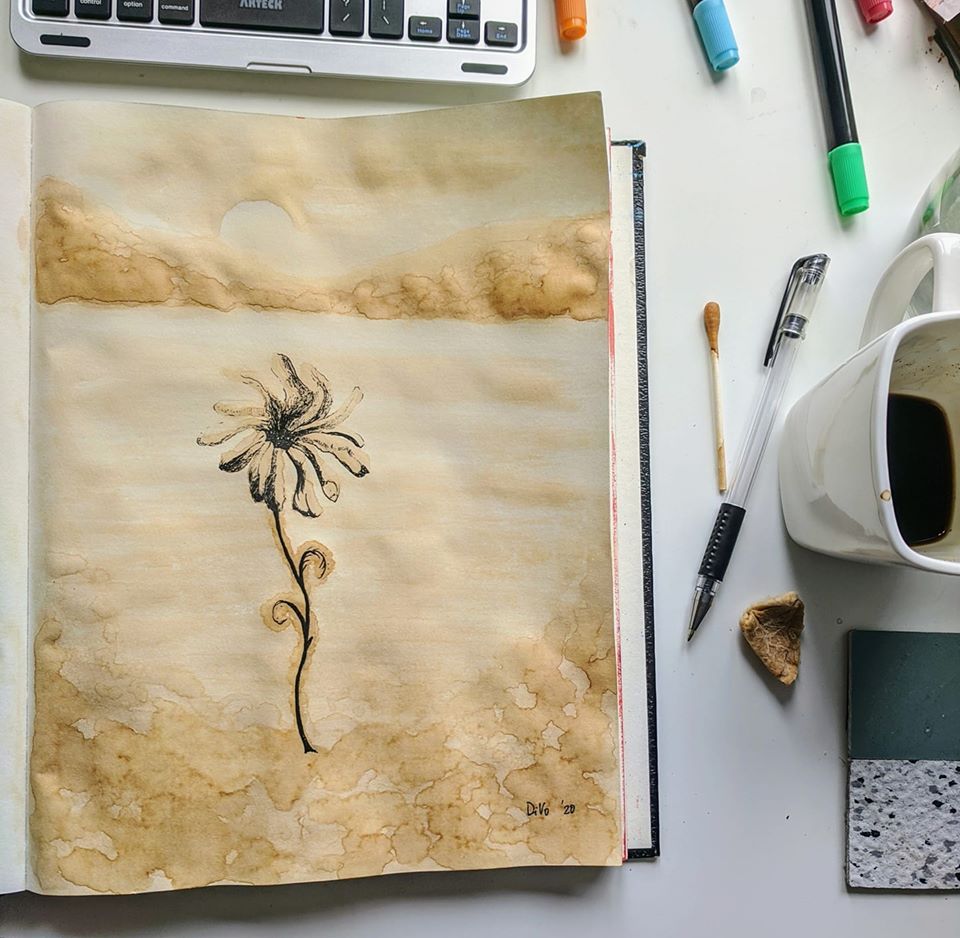 "Desert Flower"  by Diana Vozian.
How do we cope with feelings of isolation? 
Come to a virtual Art Hive or stay connected by sharing your art with the online community.
To help us stay connected, initiatives are popping up all around the globe. From displaying little signs of hope in the form of a rainbow on our windows to singing from our balconies to virtually gathering to make art online. This goes to show that creativity and generosity put together can make the world a brighter place to be.
Here is a list of the virtual/online Art Hives and art initiatives being offered for free to the community at large. 
Feel free to explore one, two or all of these wonderful and creative spaces.
Comment gérer nos émotions pendant l'isolement ?
Venez faire un tour à une des ruches d'art virtuelle ou faites partie de la communauté en ligne en partageant vos créations.
 
Pour aider à rester connectés les uns aux autres, des initiatives ont vu le jour partout dans le monde. Que ce soit sous forme d'arc-en-ciel accroché à nos fenêtres aux gens chantant de leur balcon en passant par des rencontres virtuelles de création. Tous ces petits gestes d'espoir démontrent qu'en réunissant créativité et générosité, le monde peut devenir plus lumineux.
 
Voici une liste de ruches d'art virtuelles ainsi que des initiatives artistiques offertes gratuitement sur le web.
 
N'hésitez pas à visiter un ou plusieurs de ces espaces merveilleux et créatifs.
 
 
*** IMPORTANT *** 
Due to security concerns, we removed all direct links to zoom sessions. Please visit each Art Hive/Art initiative Facebook page to get the details.
Veuillez visiter les diverses page Facebook afin d'obtenir plus de détails sur leurs rencontres via Zoom.
Time Zone: EST
Live - zoom sessions
Open Art Hive ("Open zoom Art Hive")  
[English]  every 2nd and 4th Sunday of the month
1 pm to 4 pm
https://www.facebook.com/openarthive/  ​
Ruche d'art La Page Blanche
[Français] Mardi 19h à 21h  
https://www.facebook.com/RucheLaPageBlancheBoucherville/
Ruche d'Art virtuelle  (Ruche d'Art du Musée des beaux-arts de Sherbrooke)  
[Français] 1er Dimanche du mois 13h à  14h30 
https://www.facebook.com/groups/rucheartmbas/
Online Art Hive, Rostock hilft
[En/Gr] Every Thu at 11 am
https://www.facebook.com/events/216864599627683/
​[English] Thu at 11:00 am
*zoom link in Bio (Instagram)
https://www.instagram.com/arthivepopup/
The  Virtual Côte Saint-Luc Art Hive
[English] Every Thu at 11 am
See Côte Saint-Luc Public Library Calendar
https://csllibrary.org/calendar/
ArtWill Studio (Art classes). "Doodle Challenge for 5+",  
[English]
kids 5+,  Mon and Thu at 11 am
adults, Fri  at 11 am
https://www.facebook.com/events/233259924468855/
"The Good Drama" a virtual intergenerational activity 
[English]  Every Tue at 7 pm
https://www.facebook.com/events/232144671503958/
Yellow Door Activities.  Community Music Online, 
[English]  Every Thu from 6 to 7 pm
https://www.facebook.com/events/662176121226165/
Agnes Etherington Art Centre at Queen's University
[English] Thursdays 23 April–28 May 2020, 4–5:30 pm
* Online registration is required for this free adult program *
https://agnes.queensu.ca/participate/classes-workshops-camps/virtual-art-hive-agnes/
Open Mic Hive  (music, poetry, creativity)
​[English] Every Sun at 1 pm
https://www.facebook.com/groups/828848717625966/
Facebook Live Sessions
[English]
Mon, Wed, Fri 
from 4 pm to 5 pm
www.facebook.com/mcgillarthive
https://www.facebook.com/events/2602968623254608/
Arts and crafts with Yafa, Wed at 5 pm
https://www.facebook.com/events/s/art-homefacebook-event/595973651082930/
The Visual  Arts Centre and McClure Gallery
​[En/Fr]  Every second Wed at 11 am
*interactive video (not FB live)
https://www.facebook.com/galeriemcclure/
Youtube videos
The Livingroom's Online Social Studio, Daily
https://www.facebook.com/thelivingroomcommunityartstudio/
https://youtu.be/6MUkRjqc2LU​​
Other modalities
MMFA's cultural offerings
https://www.mbam.qc.ca/en/culturalofferings/
Centre Greene Ruche d'Art Hive 
https://www.facebook.com/Centre-Greene-Online-Art-Hive-virtuelle-100119751648176/
This page is a space to share artwork, project ideas, inspirations and more! 
Cette page est un espace pour partager oeuvres, idées de projet, inspirations et plus!
If you know of an online art hive that is not listed here. Please send an email to Momo at monica.escobedo@concordia.ca