Submitted by

emarlies

on Sun, 06/30/2019 - 19:09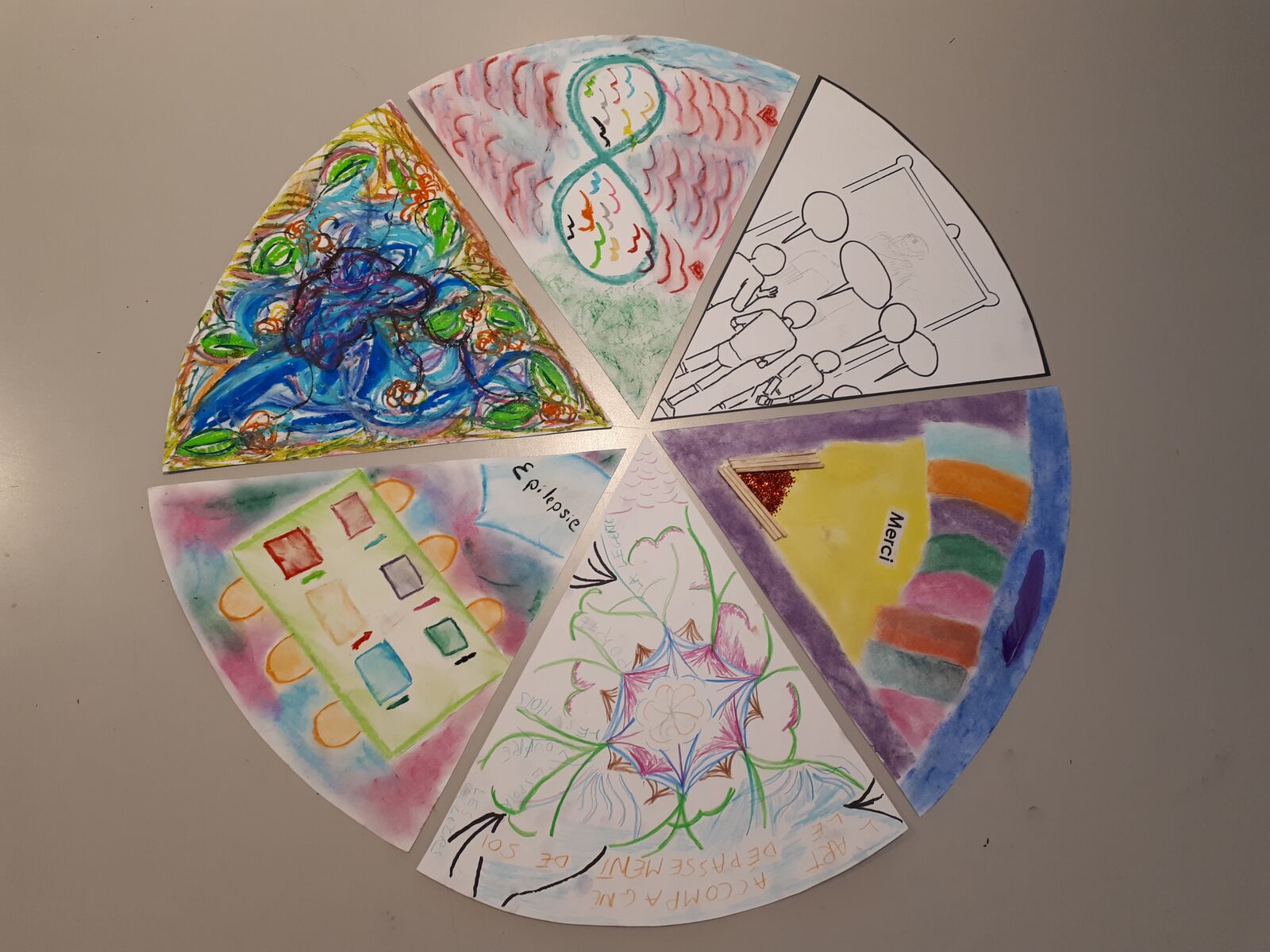 Bio:
Ellen Smallwood is a Montreal-based art therapist whose master's research consisted of a pilot study at Musée des Beaux Arts de Montréal Art Hive, investigating how group art therapy could impact the self-esteem and quality of life for young-mid adults with epilepsy. Ellen currently works as an art therapist in child and youth psychiatry at the Jewish General Hospital.
Impact of Project :
The Art Hive internship award supported Ellen in conducting her Master's research at the Musée des Beaux Arts de Montréal Art Hive. Ellen conducted an 8-week group art therapy pilot study for 6 young adults with epilepsy (ages 18-45 years old), exploring whether art therapy is an effective method to address the psychosocial component (e.g., self-esteem, quality of life, depression/anxiety, social connection) of epilepsy treatment model.
The findings showed that group art therapy may address and improve the psychosocial dimension of epilepsy consolidated multiple ways of knowing-- Ellen's own instinctual hypothesis, quantitative testing, and participant interviews. After art therapy, the questionnaire data indicated reduced scores on stress and depression and increased scores on questionnaires assessing self-esteem and quality of life. Interviews revealed that art therapy increased the attend group's ability to talk about the impact of epilepsy, to express grief, and to make social connections. The interviews also showed that art therapy helped with daily emotional regulation, and for some, reduced the frequency of seizures and psychosomatic symptoms.
This was Ellen's first foray into mixed methods research (collecting and combining both quantitative and qualitative data), so learning to employ these methods required many hours of learning and preparation—a welcomed challenge! By completing this research, Ellen developed a cyclical treatment model for chronic conditions which she aims to validate through future large-scale studies. She hold the ultimate goal of using this data to propose and establish an integrative paradigm of clinical and community art therapy (Art Hives) as a part of a multidisciplinary approach for wellness for people with epilepsy.
For more information please contact Ellen at ellenarttherapy@gmail.com