Submitted by

Rachel @ Art Hi...

on Wed, 11/02/2016 - 22:03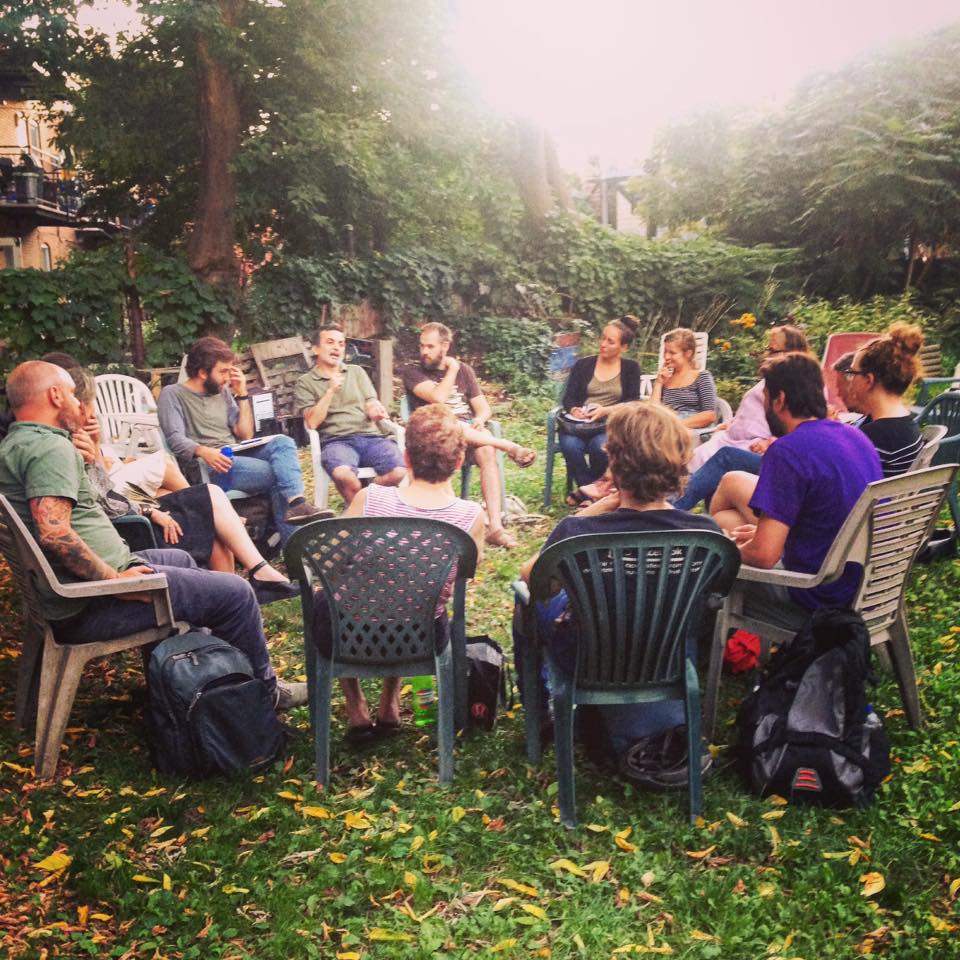 Date:
Saturday, September 3, 2016 - 18:00

to

Saturday, April 15, 2017 - 21:00
Art Hives' Science Shop presents Urbanbodies : an exploration of what matters in our everyday lives and neighbourhoods, in partnership with  University of the Streets Cafe.
This series of public art making conversational labs will explore the theme of the body as it lives and dies, grows and ages, struggles and thrives in the urban environment.
1. Bodies of water: what are our needs, our responsibilities?     
Water is vital in the sustainment of life; our bodies, our food, and ecosystems are dependent upon access to clean fresh water. With necessity comes responsibility; what do we need to know about water and the impact of our water usage?
Saturday, Sept. 3, 2-5 pm
NDG Park Art Hive
2. Earth-Herself: how does the quality of the soil impact urban gardening and health?
Soil contains both the potential for incredible fertility and toxicity. How can we test it? In case of contamination, what can we do?
Tuesday, September 20, 6-9 pm
La Ruche St-Henri
3. Nourishment for everybody: what are the issues around food security and access?
What are the health and social impacts of poor nutrition? How do communities become more self-sufficient, resilient, and proactive about increasing healthy food for all?
Thursday October 13th, 6-9 pm
La Place Commune
4. Bodies and Death: how can we embrace death through rituals?
What are the ways we can prepare for, share our fears, and celebrate the end of life? What are the environmentally sensitive alternatives to conventional burial?
Thursday November 3rd, 6-9pm
La Ruche St-Henri
5. Basic income: how are economic stability, health and well-being connected?
How would a guaranteed income promote the wellbeing of all members of society, and allow citizens live more creative lives?
Thursday December 1st, 6-9 pm
Coop Le Milieu
6. The cost of clothing bodies; what are the ethics of apparel and creative reuse?
Understanding the life cycle of a garment, and how to clothe ourselves more ethically? How can creative reuse help us to alleviate the ecological footprint?
Sunday, December 4, 1-4pm
La Ruche St-Henri
7. Self-determination, interdependence and ageing. How does our environment impact our support networks and opportunities?
NDG Seniors Art Hive         
Thursday, February 2, 3-6pm
8. What's for supper? What are the health consequences of growth hormones, antibiotics, and pesticides in our food, and what can we do?
Le Milieu
Thursday, February 16th, 6-9pm
9. A city for every body. How can feminist and critical disabilities perspectives in urban planning improve safety and accessibility for all?
YWCA Art Hive         
Thursday March 2nd, 6-9pm
10. Bodies wired for belonging. What are the challenges and rewards of urban community building?
La Ruche d'Art Pointe-St-Charles        
Friday, March 18 4-7 pm
11. Hidden homelessness. How can people dealing with homelessness find kinship and connection to the city?
Mile-End Community Mission
Date TBA