Submitted by

Rachel @ Art Hi...

on Thu, 04/16/2015 - 10:22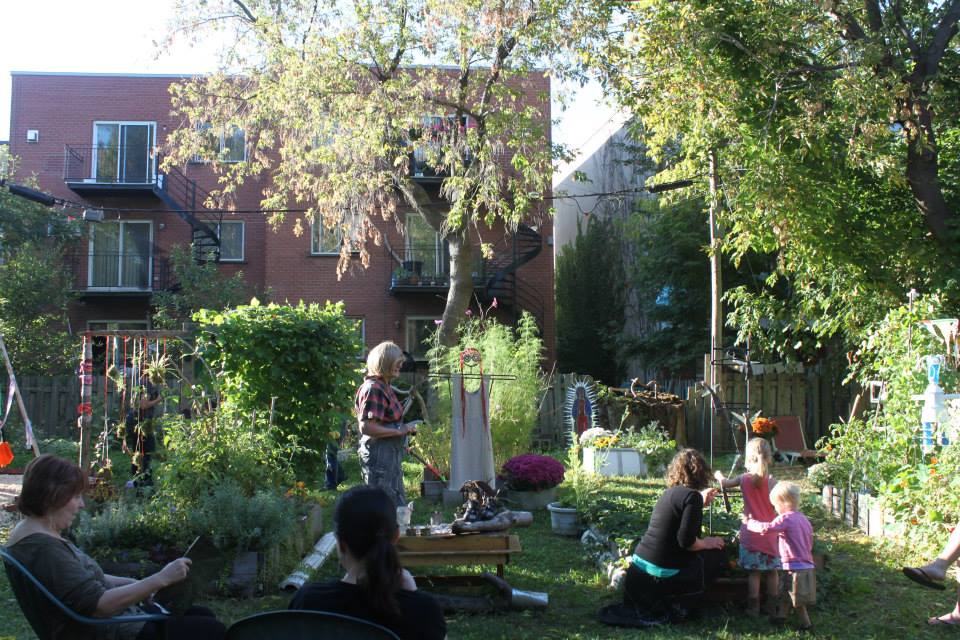 Date:
Saturday, May 2, 2015 -

11:00

to

14:30
Discover the colourful history of the small, often forgotten, but culturally diverse, artistic neighbourhood of St. Raymond's. Check out the new MUHC site. Explore bicycle safety issues at the intersection of Decarie and Upper Lachine. Then head down to Villages Des Tanneries for a tour of their green lane. The walk will end at La Ruche d'Art St. Henri where refreshments will be served, and participants are invited to stay for an art making session and collective conversation on the impact of Art Hives on neighbourhoods, communities and neighbourhoods. 
Free event, open to all!
http://www.ecologieurbaine.net/fr/activites-et-projets/activites/promenade-de-jane-cote-des-neiges-5
Start of the walk: 11 am
965 Avenue de Melrose, Montréal, QC H4A 2R3 
Accessibility by public transportation : Vendome Metro - take the 90 bus going West 
End of the walk: 12:30 pm
La Ruche d'Art St. Henri - 4525 St-Jacques, Montréal, QC H4C 1K3 
Snacks, art making and collective conversation:
12:30 -2:30 pm
//
Découvrez l'histoire colorée du petit quartier artistique
et multiculturel, mais souvent oublié, de St-Raymond, la partie sud du quartier Notre-Dame-de-Grâce. Nous découvrirons le site du nouveau super-hôpital, et explorerons les questions de sécurité à vélo à l'intersection de Décarie et Upper Lachine. Nous descendrons ensuite vers St-Henri, pour un tour de la ruelle verte du Village des Tanneries. La marche se terminera à la Ruche d'Art St-Henri où une collation sera servie. Les participant.es sont invité.es à rester pour un atelier de création et une conversation collective sur l'impact des Ruches d'Art sur les quartiers, les communautés et les individus.
Événement gratuit et ouvert à tout.es!
http://www.ecologieurbaine.net/fr/activites-et-projets/activites/promenade-de-jane-cote-des-neiges-5
Départ de la promenade:
11h, 965 avenue Melrose, Montréal, QC H4A 2R3
Accès par transport en commun: Métro Vendôme + autobus 90 en direction ouest
Fin de la promenade: 
La Ruche d'Art St. Henri - 4525 St-Jacques, Montréal, QC H4C 1K3 
Collation, création artistique et conversation collective:
12h30-14h30
Événement Facebook // Facebook event: https://www.facebook.com/events/468052770009383/