Submitted by

emarlies

on Sun, 06/30/2019 - 19:15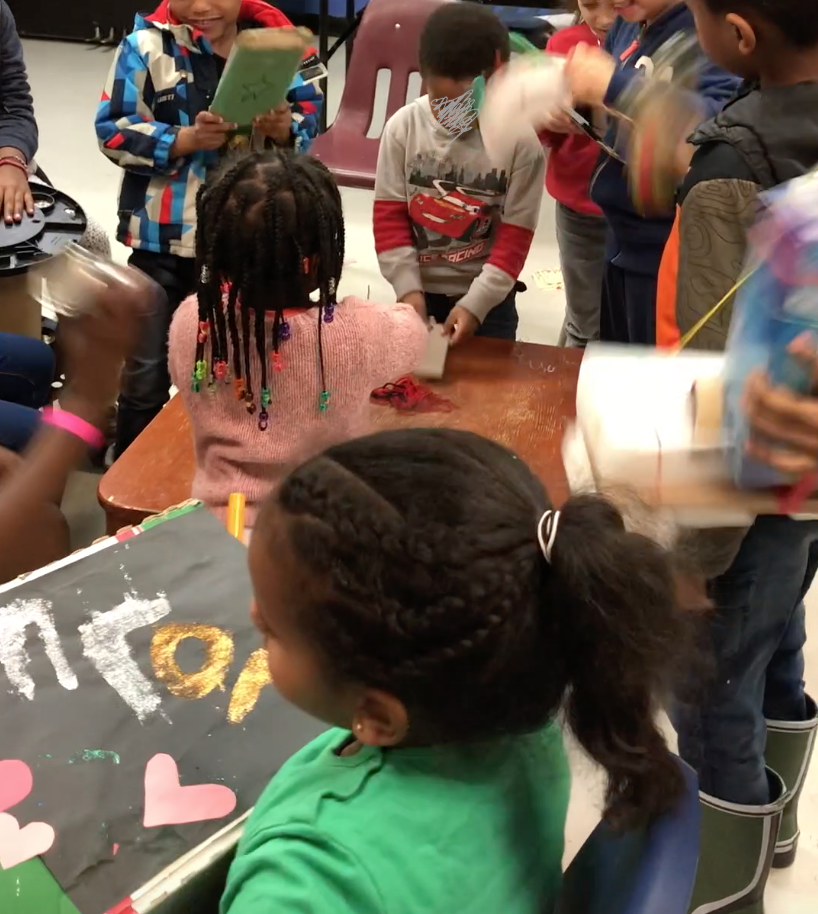 Bio:
Asako Miyahara Kando is an organist, pianist, qanoon-player, origami-artist, and an accredited music therapist working with diverse populations in Montreal, Canada. Asako was born in Japan and has resided in Italy, Egypt, and India. She is passionate about exploring diverse cultural expressions, cross-cultural experiences across music and arts, and multimodal individual/collaborative expressions which invite people to reconnect their resilience, cultural uniqueness, and inclusiveness.
Impact of Project :
Creative Music Hive (CMH) was a 13-week project implemented in a Montreal YMCA Residence, a short-term residence providing support to newly arrived asylum-seekers who are in the immigration process. The aim of the project was to address the migration related psychosocial challenges experienced by asylum-seeking families at the residence by providing a space for multi-modal creation, encouraging them to explore themselves, connect with others, and build solidarity. CMH was open twice a week for two hours each, over 13 weeks. 242 children and 60 adults participated in total.
Making instruments with recycled materials is a metaphor for resilience. Money, ready-made musical instruments, and strict rules are not what makes our music come alive—it is our imagination and creativity. At CMH, people transformed the limitations around them into the free-minded and autonomous creative process which allowed those with few resources to be creators. This made music-making more accessible. The relationship-building through the subsequent jamming illuminated what can be achieved when individuals with differences collaborate and connect.
One challenge was the facility's inaccessibility which made the collaboration with community partners hard. However, the core structure of "creating your own musical instruments and jamming with them" was very successful, helping participants navigate their challenges by facilitating self-led and collaborative engagement in culturally creative processes across the creative arts modalities.
Asako is striving for the sustainability of CMH through (1) exploring the paths to integrate ex-asylum seekers for their empowerment; (2) developing the "musical instruments-making & jamming" method to a shareable platform; and (3) enhancing sustainable art-making practices including collection methods of recyclable materials which would offer a sustainable model of creativity for residents starting their new lives with limited resources.
For more information please contact Asako at albmibiegga@gmail.com