Submitted by

Janis

on Mon, 06/23/2014 - 16:16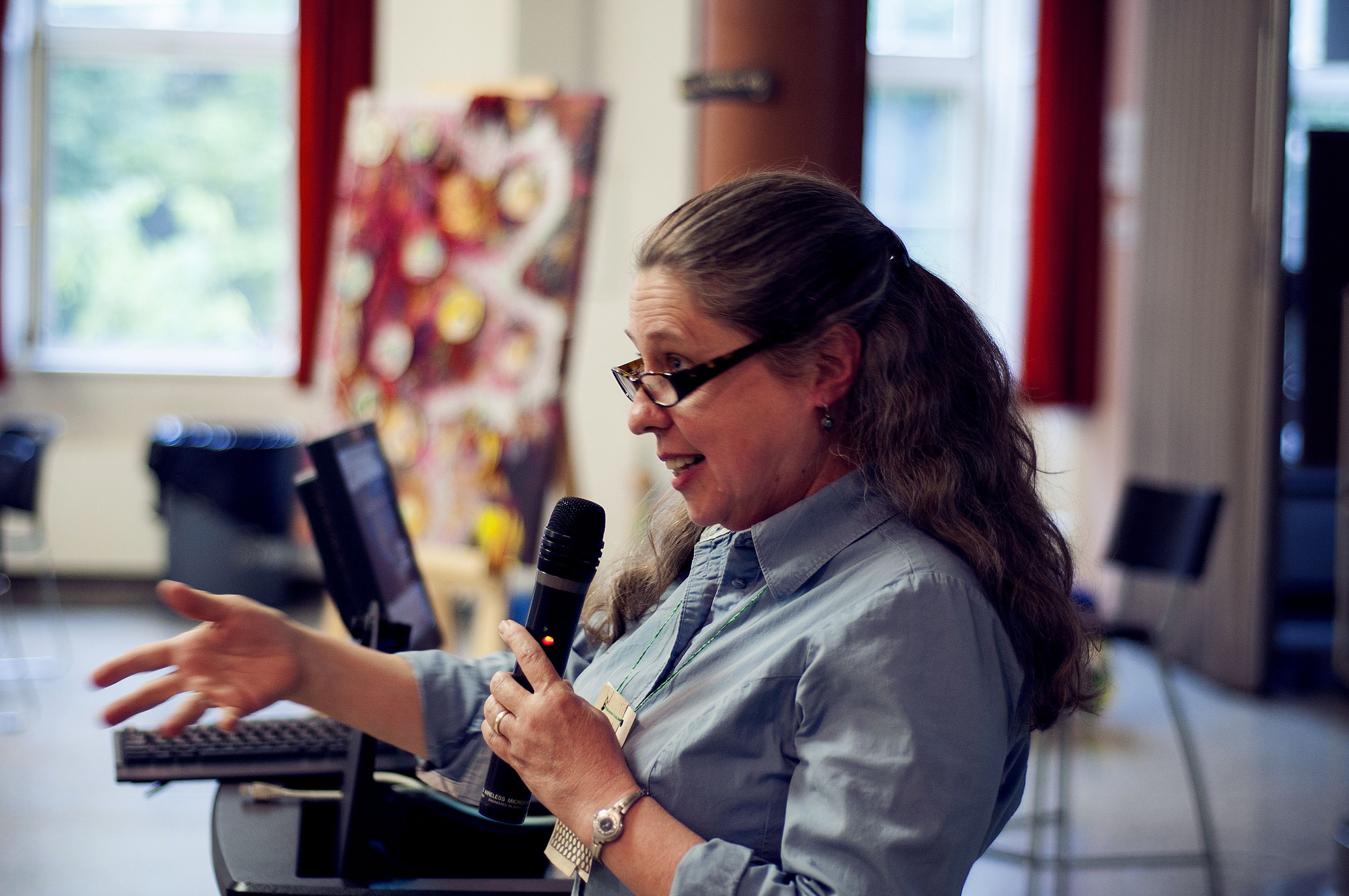 Introductory Remarks at the Art Hives Symposium in Montreal on June 13-15, 2014
It is appropriate that we begin this journey together here in a grey nun's house (1871). Whether religion plays a role in your life or not there is a fascinating story to tell. Before the grey nuns became the "tipsy sisters" in 1730 they were homemakers, mothers and widows. Like many mothers who came before them and those who came after, they sought to do everything in their power to make their community a better place for themselves, their children and other women who were disabled, widowed or without family support.
The women used every possible means to fund Canada's first public homeplace. Funds were requested from the king of France and then when necessary, the king of England, (because loyalty was trumped only by their vision), donations and materials from their surrounding community was exchanged, an apple orchard planted and a mill rebuilt to grow necessary plants for food and craft. The handmade played a paramount role then, as it does now. The women and men participated in vernacular art work created daily. Bees wax candles, hand sewn uniforms, tents, fishing nets and embroidered ornaments to bring to aboriginal leaders. Later paper mache statues and butter molds were added. Their entrepreneurial spirit, led by Mother D'Youville made the solidarity work possible. 284 years later we are still trying to make these same environments inclusive, more sustainable and engaging through our dreams and hard work.
Combining our efforts will be important as we move forward with our research. Conducting evidence-based research to prove how and why the art hive is an exceptional healing environment is primarily hampered by access to advanced technology. We know from our experiences that these spaces inspire a greater sense of belonging and provide a safe place to experience vulnerability and interdependence. Neuroscience is on our side.  And the collection and analysis of brain research by Dr. Allen Schore has given us ways to speak about the work we do.
We are ALL relational creatures. From birth, our brains depend on a special type of relationship with another human being, usually our mother or primary caregiver, in order to fully develop. This back and forth communication is then repeated throughout our lifetime with many different people in many different types of environments, some more conducive to healing than others. The art hive provides two key elements required for healing: an intentionally safe and creative space where new ways of thinking and being can be practiced, and multiple studio relationships in which small but potent moments replicate that early infant-caregiver dance. These relationships are highly supportive, happen in a moment often in nonverbal ways, and can rebuild ruptured connections slowly over time.  Those of us who may be worn down by issues of poverty, mental illness, or a wide range of other stigmatizing and or traumatic experiences and may also have difficulty connecting, finally have a chance to experience an anchor, a lifeline, in these safe spaces.  In addition, the art hive is a place to practice kind regard and provide multiple opportunities for generously sharing mastery of skills.
Thank you for taking this journey with us. We are here to connect, share our stories and through collaboration and network weave a net across Canada supporting small grass roots community-based studios with the intention of coming together to co-create a larger vision. Knowing who is here, enthusiastically bringing your experience and wisdom gives me an amazing sense of hopefulness and solidarity. Please bring your work forward so we may hook together a potential that could make a very big change happen. The vision is clear, an art hub in every community across Canada is possible and we are here to come up with a plan and take our next steps together.
Twenty students have just completed a 5-week intensive on community art studio methods and materials. They join making 72 students who have worked hard to shift and expand their ways of knowing. They are prepared to go forth and multiple art hives!
Please join me in welcoming a few of them to perform for you this evening