Submitted by

Rachel @ Art Hi...

on Fri, 10/21/2016 - 22:01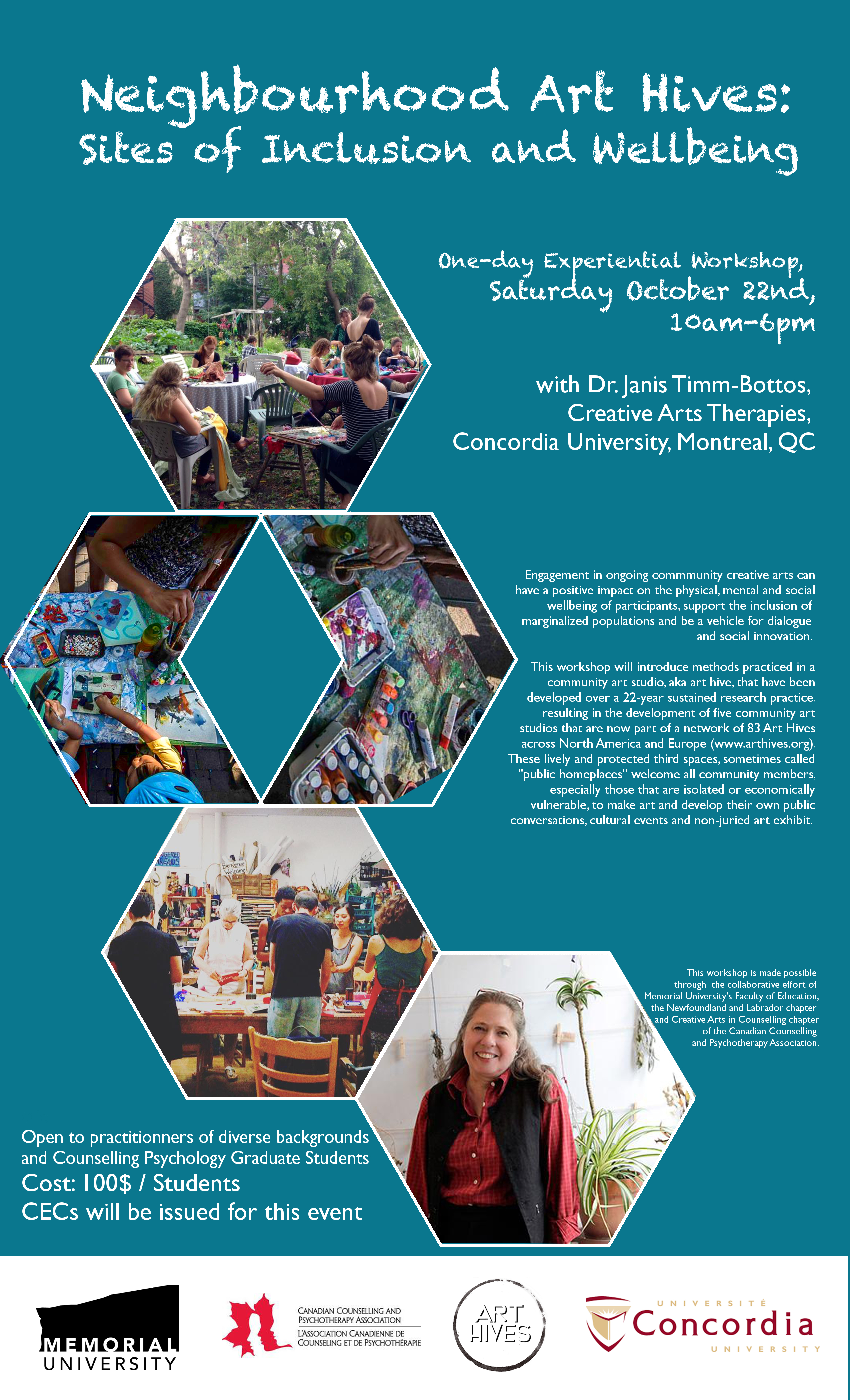 Memorial University in St.John's, Newfoundland, welcomes Dr. Timm-Bottos on Saturday October 22nd, 2016 for a one-day experiential workshop, introducing the methods practiced in a community art studio, aka Art Hive, developed over a 22-year sustained research practice by Professor Timm-Bottos. She will present how the engagement in ongoing community creative arts can have a positive impact on the physical, mental and social wellbeing of participants, support the inclusion of marginalized populations and be a vehicle for dialogue and social innovation. 
This workshop is made possible through the collaborative effort of Memorial University's Faculty of Education, and the Newfoundland and Labrador and Creative Arts in Counselling Chapters of the Canadian Counselling and Psychotherapy Association.