Submitted by

arthives_hq_admin

on Wed, 10/13/2021 - 15:20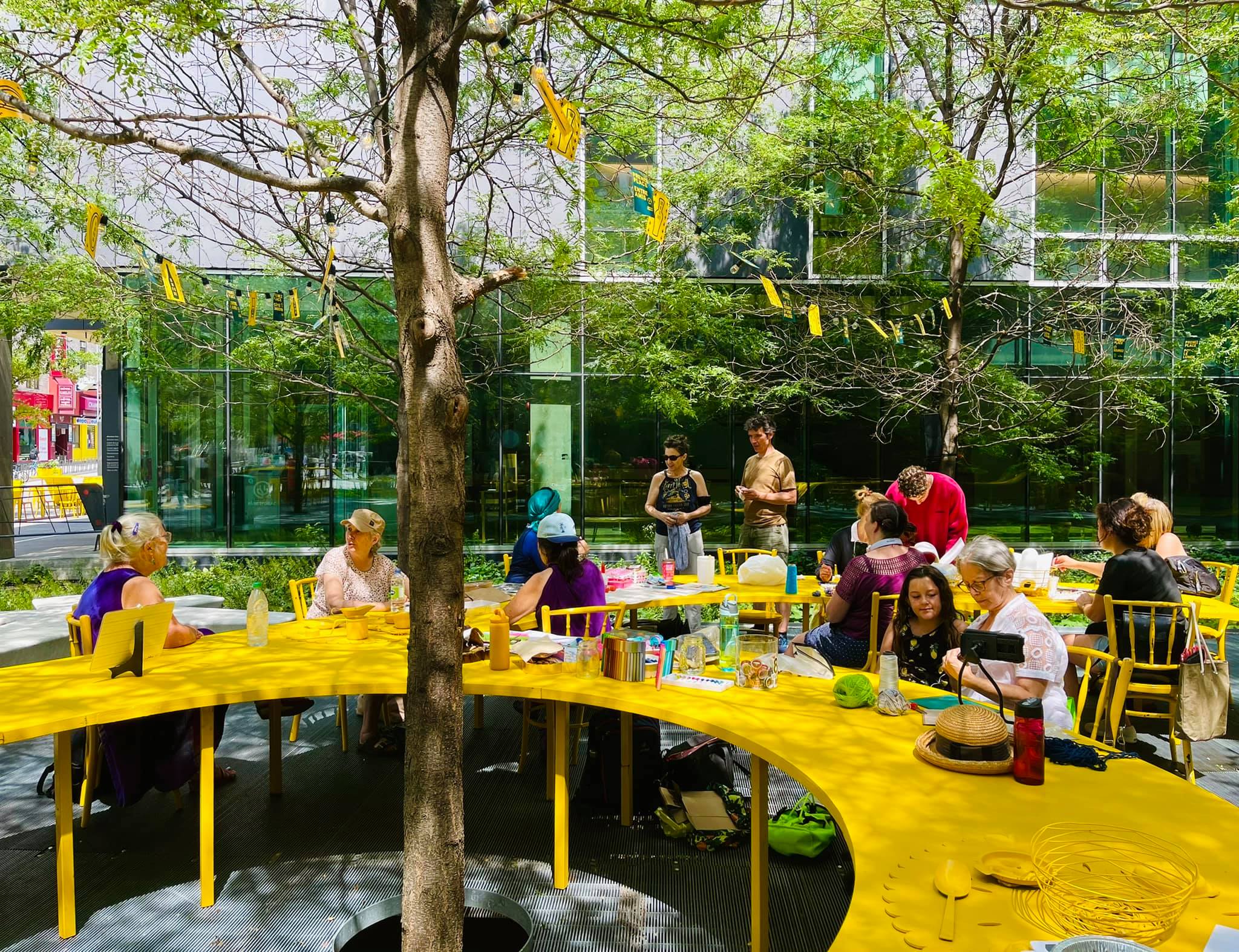 For over a decade, art hives have provided Montreal art lovers with community art studios where they could mingle and hone their painting or mixed-media skills. Prepandemic, there were 40 of these grassroots organizations across the island. Each provided indoor space and materials to create art with little or no supervision and for free.
The hives are based on an understanding that people are creative beings, says the movement's founder, Dr. Janis Timm-Bottos, art therapist and associate professor at Concordia University.
"We really regard each person as an artist when they walk into a hive," she said. "And for them, it's really about being inspired by the materials and each other in an act of creation." 
Read the full article here
Montreal Gazette
23 Sep 2021
BY SUSAN KELLY