Submitted by

arthives_hq_admin

on Tue, 08/30/2022 - 16:37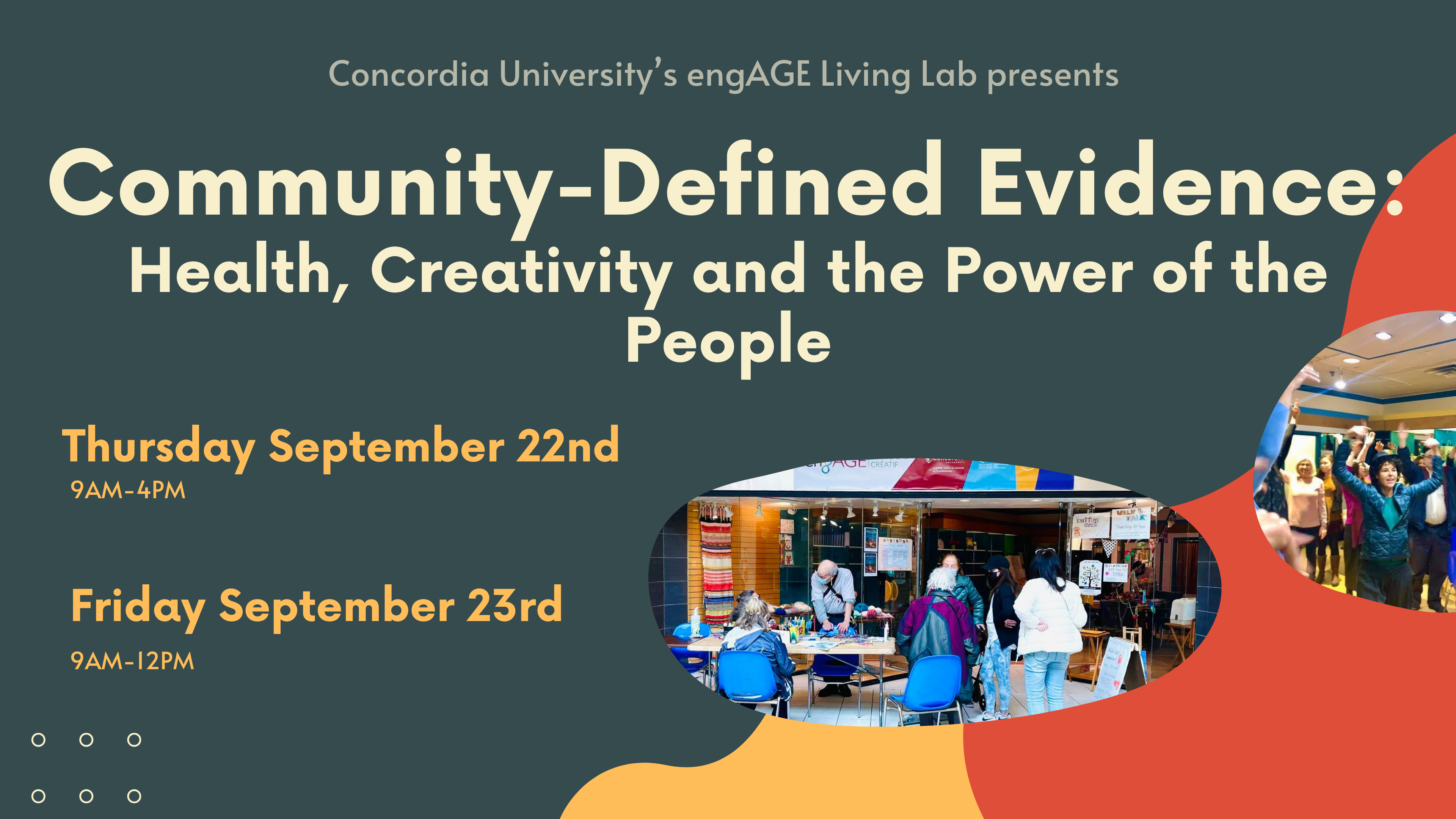 2022 Fall Symposium
Dear Community Member,  
engAGE Living Lab Créatif (eLL) invites you to participate in our 2022 Fall symposium about transformative research practices supporting equity, diversity, and inclusion.  
Concordia University's engAGE Living Lab Créatif offers opportunities for a fruitful exchange of ideas informed by a growing community of older adults, students, and university researchers, in its storefront (C-14) located within the Quartier Cavendish shopping Centre in Cote Saint-Luc, Québec. 
We would be honored to welcome you to this symposium where community members, researchers, students, decision-makers, and funding agencies will come together to share knowledge and lived experiences to expand what kind of evidence, such as evidence of what works for the community members in support of wellbeing and in building resilient and diverse neighbourhood environments for health. 
The symposium will be held at Concordia University's Loyola Jesuit Hall and Conference Centre, 7141 Sherbrooke Street West, Montreal, H4B 1R6 (ROOM RF100) on Thursday and Friday, September 22 & 23, 2022. Please let us know if you need assistance with getting there. 
Participation is free of charge, and breakfast (Days 1 &2) and lunch (Day 1) are included.  
We are looking forward to your participation. 
Sincerely, 
Janis Timm-Bottos, PhD  
Principal Investigator, engAGE Living Lab Créatif 
Associate Professor, Faculty of Fine Arts, Concordia University