Submitted by

arthives_hq_admin

on Mon, 11/29/2021 - 14:59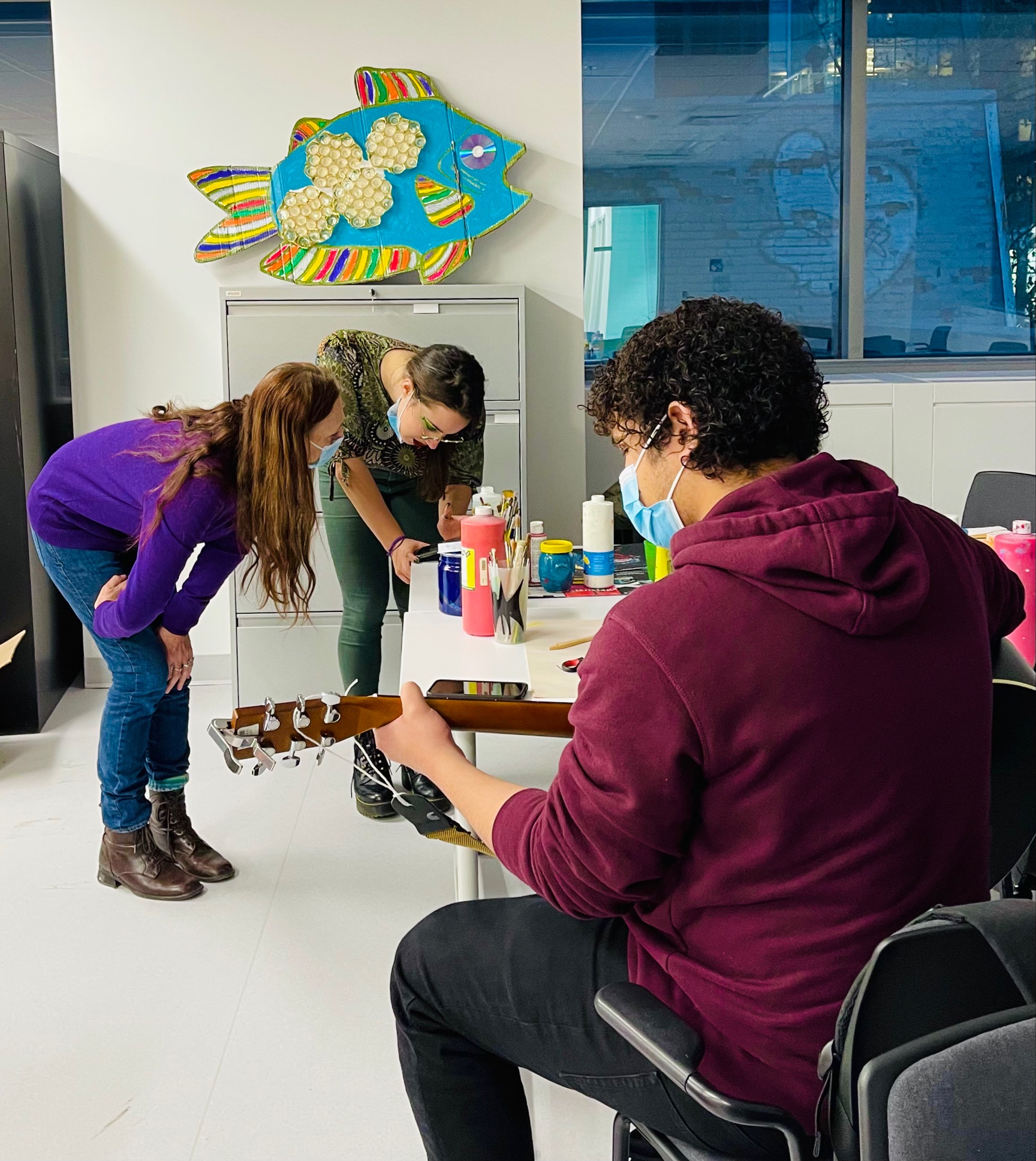 Photo credit: Rachel Chainey
by Wendy Singer
C I R C L E S  O F  S U P P O R T  F E A T U R E
(excerpt)
 
Circles of Support respond to parents' fears, child's dreams
One of the most troubling questions that occupies the mind of a parent of a person with a disability is, "What will happen to my child (young or adult) when I am not here or able to care for them?" This includes, "Where will they live, who will take care of them and understand their needs the way I do?"
A brief history of Circles of Support Judith Snow and Marsha Forest, both life-long advocates for inclusion, introduced their model of Circles of Support to Canadians in the 1980s. Snow had a master's degree in clinical psychology from Toronto's York University and founded the university's Centre for Handicapped Students. After graduating in 1976, her mobility deteriorated and by 1978 she was only able to maneuver her wheelchair with her thumb. Snow had multiple diagnoses, including congenital progressive atrophy of the skeletal muscles due to spinal muscular atrophy. Forest, Snow and Jack Pearpoint, president of Inclusion Press, created Snow's Circle of Support to ensure she was able to live independently with her care team and fulfill her dreams, from marriage to spiritual, social, art, relaxation and health. The result was Snow's ability to fulfill her life vision and provide a model of support that people replicate worldwide.
Building Circles of Support through art
Models of community care are evident through history, most evidently in Indigenous cultures.
While Judith Snow or PLAN's models take root in the family's network, others can be structured in less formal ways. Dr. Janis Timm-Bottos is an associate professor of Creative Art Therapies at Concordia University and principal investigator of the university's engAGE Creative Living Lab. Throughout her career as an art therapist, she has developed a tremendous body of work that centres around building relationships through the collaborative creation of art. She is known for coining the term "Art Hive:" a creative, welcoming space that fosters inclusion, community, respect and learning through the creation of art. Art Hives embody many characteristics of Circles of Support. They bring people together despite financial situation, age or ability. Timm-Bottos sees how people who might not otherwise have met can easily connect and support each other through a third element, in this case, art. "Healing, health and well-being are relational. The work doesn't happen just within each of us, it's between us," she said. "The studio relationships created are important and deep, but it happens at the studio. You don't have to become best friends or be intimate with someone you create art with. But when you meet regularly with people in a creative space it's a comfort to know that you have a place to go when you need help. It's a deepening of the Circles of Support model," said Timm-Bottos. –W.S
Find the full article in PDF format here