Submitted by

Rachel @ Art Hi...

on Fri, 12/01/2017 - 17:22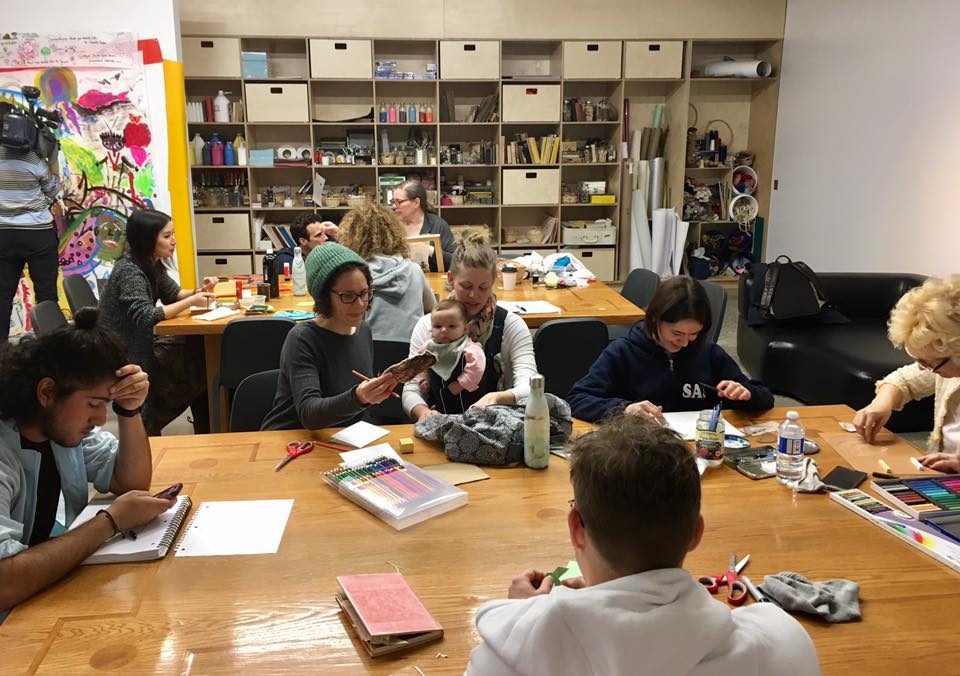 In Albuquerque, New Mexico, Janis Timm-Bottos co-created a studio space for the community with artists who were homeless. ''I have been involved over the years with developing different models for creating small and sustained spaces and communities so that people can come together across sometimes pretty big divides and have a safe space to have conversation and make art together.'' Later, working at Concordia University, she made a similar space with her students, which they eventually developed into a global network.
Art Hives, or Les Ruches d'Art, is a network of community art spaces begun in Montreal in 2012 under the leadership of Concordia professor Dr. Janis Timm-Bottos. Thanks to a grant from the J.W.McConnell Family Foundation, the project has expended across the city and country, now with 120 Art Hives. Exhibitions are often organized to show work made by participants. ''It's a meeting space. It's free. It's outside the marketplace and relies on social economies, '' Timm-Bottos says. She describes the spaces as a ''third space,'' which are neither at home or at work. ''This is is really intentional. When you come, there are no directives, but people are invited to look around at the materials, check things out and begin to make art. As people begin making art they start talking to other people, and over a period of several weeks people start to get to know each other''.
Read this article from the magazine here