Submitted by

Rachel @ Art Hi...

on Tue, 12/19/2017 - 16:38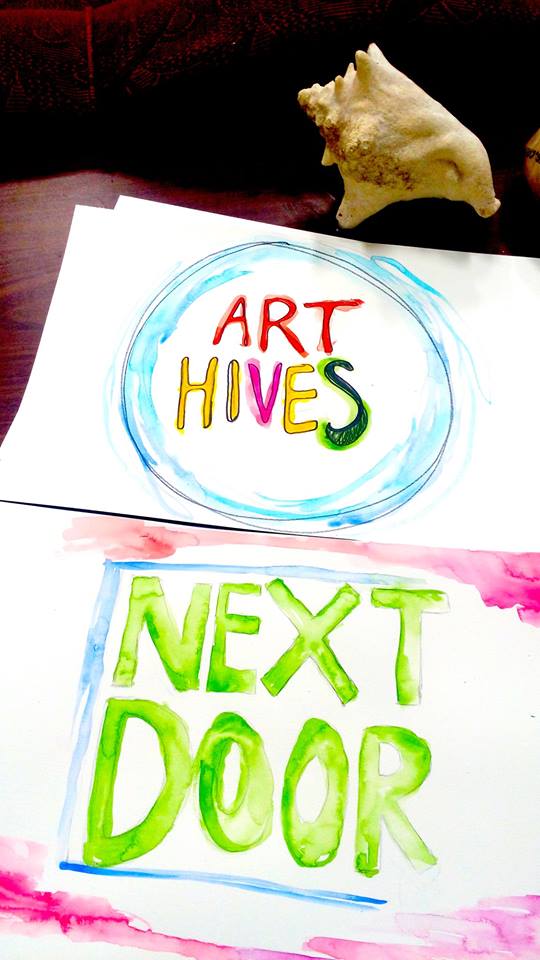 (En français à la suite)
Episode 2- NEXTDOOR Art Hive (Belleville, ON)
A new video episode will be released each week.
''Art Hives from Coast-to-Coast: Weaving a Collective Narrative'' is an academic research project conducted by Rachel Chainey, MA Candidate in Creative Arts Therapies at Concordia University.
She is inviting Art Hives leaders from across Canada to contribute a short video in which they present their unique story of starting or being involved in an Art Hive. They might discuss the values or life events that lead them to choose to do this work, and the impacts that they have observed on themselves, others, and the community at-large. Videos are not edited by the researcher in order to preserve the integrity of the expression of the person(s) speaking.
A thematic analysis of the narratives presented will be completed and published on this website in the Spring of 2018
If you have questions or would like to submit a video, please contact the researcher at: rachel.chainey@concordia.ca.
We recognize the support of Alliance 150 & Fondation du Grand Montréal, making this project possible.
-----------------------------------------------------------------------------------------
Les Ruches d'Art d'un Océan à l'Autre Tisser un Récit Collectif : Épisode 2- NEXTDOOR Art Hive (Belleville, ON)
Un nouvel épisode sera diffusé chaque semaine
''Les Ruches d'Art d'un Océan à l'Autre: Tisser un Récit Collectif '' est un projet de recherche académique réalisé par Rachel Chainey, Candidate à la Maîtrise en Thérapies par les Arts à l'Université Concordia. 
Elle invite les animatrices (animateurs) de Ruches d'Art à travers le Canada à présenter un court vidéo dans lequel elles (ils) témoignent de leur histoire unique ayant mené à leur implication dans une Ruche d'Art. Ces personnes y discuteront des valeurs ou des éléments de leurs parcours qui les ont amené(e)s à choisir de faire ce travail, ou des impacts qu'elles ont observés aux niveaux personnel et communautaire. La chercheure n'effectue pas de montage vidéo afin de préserver l'intégrité de l'expression des personnes qui parlent.
Une analyse thématique des récits présentés sera complétée et publiée sur ce site web au printemps 2018.
Si vous avez des questions ou aimeriez soumettre un vidéo, veuillez contacter la checheure à: rachel.chainey@concordia.ca.
Nous reconnaissons le soutien d'Alliance 150 et de la Fondation du Grand Montréal, rendant ce projet possible.