Submitted by

Rachel @ Art Hi...

on Tue, 01/22/2019 - 17:44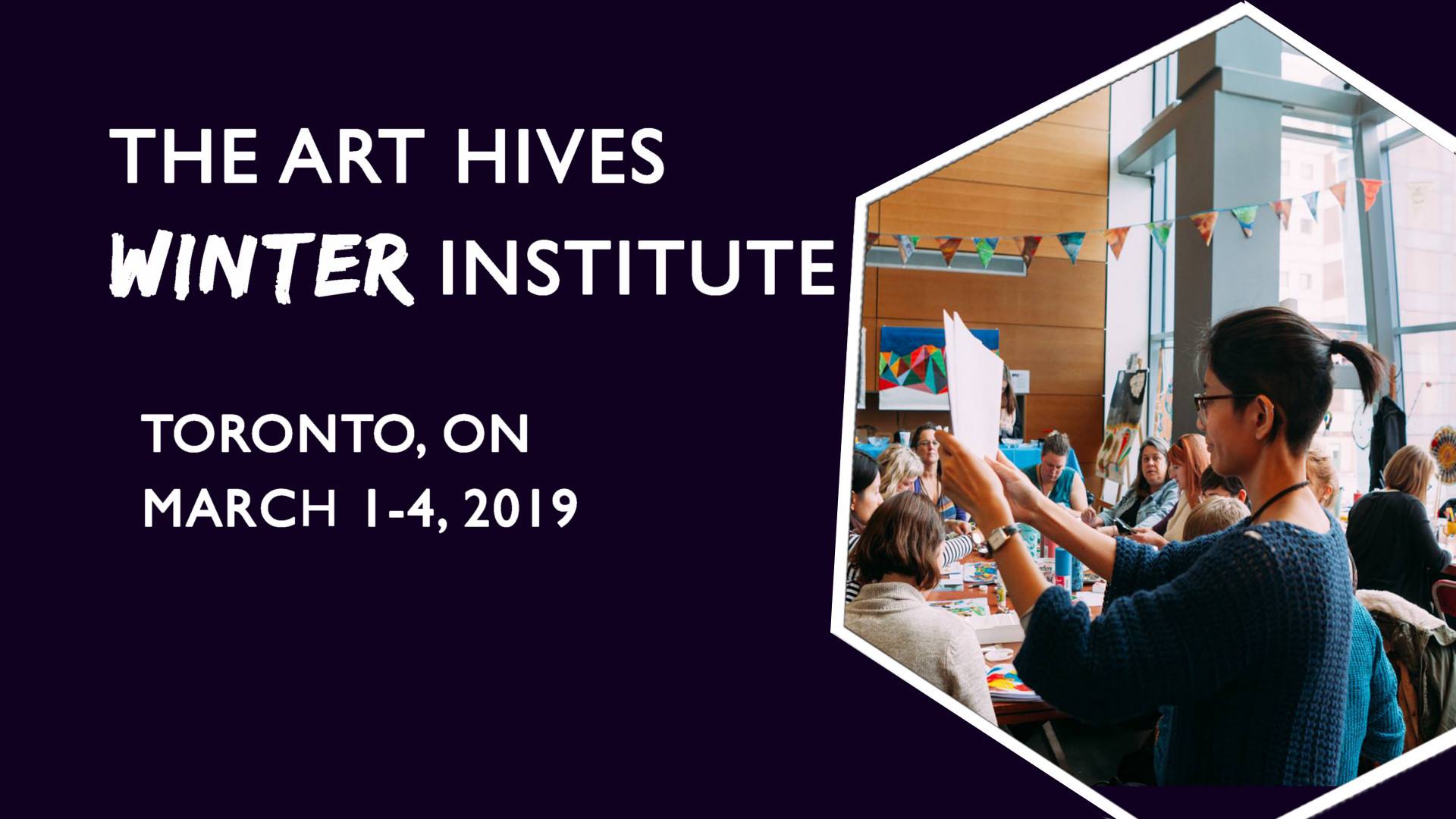 THE ART HIVES WINTER INSTITUTE - MISSAUSSAGA, ON
MARCH 1-4, 2019, 9am-5pm
Are you thinking about starting an art hive in your community?
Are you working in an existing art hive and would like to improve its functioning or expand its activities? Are you looking to connect with people who share your dream? This training is just for you!
After these 4 days, you will take away:
-A new network of passionate colleagues and the many skills, ideas, tools and art making we will have shared together.
-An overview of different art hives models (legal structures, organizational models) and ways to get them off the ground and sustain them.
-A deepened understanding of the values and philosophical and historical inspirations of Art Hives and of the impact of these arts-based third spaces on individuals and communities.
The Art Hives Institute is a 4-day experiential intensive teaching the theory, methods and materials to create inclusive public home places which bring multiple opportunities for community building and healing through art making, dialogue and skillsharing into neighbourhoods.
In collaboration with the Toronto Art Therapy Institute and the Sheridan College Art Hive, this course will be offered by Dr. Janis Timm-Bottos, Creative Arts Therapies professor at Concordia University and Rachel Chainey, Art Hives Network National Coordinator, in collaboration with diverse Art Hives practitioners. It is designed for professionals already working in an Art Hive setting or serious about getting started with this type of third space. While covering the theoretical underpinnings and practical aspects, it will also provide plenty of time for group discussion, skillsharing, site visits and hands-on community art studio sessions.
No prerequisite courses are needed. Previous experience in a community art studio is preferable.
Please contact us if you have any question: rachel.chainey@concordia.ca.