Submitted by

Momo

on Wed, 11/02/2022 - 16:53
Image: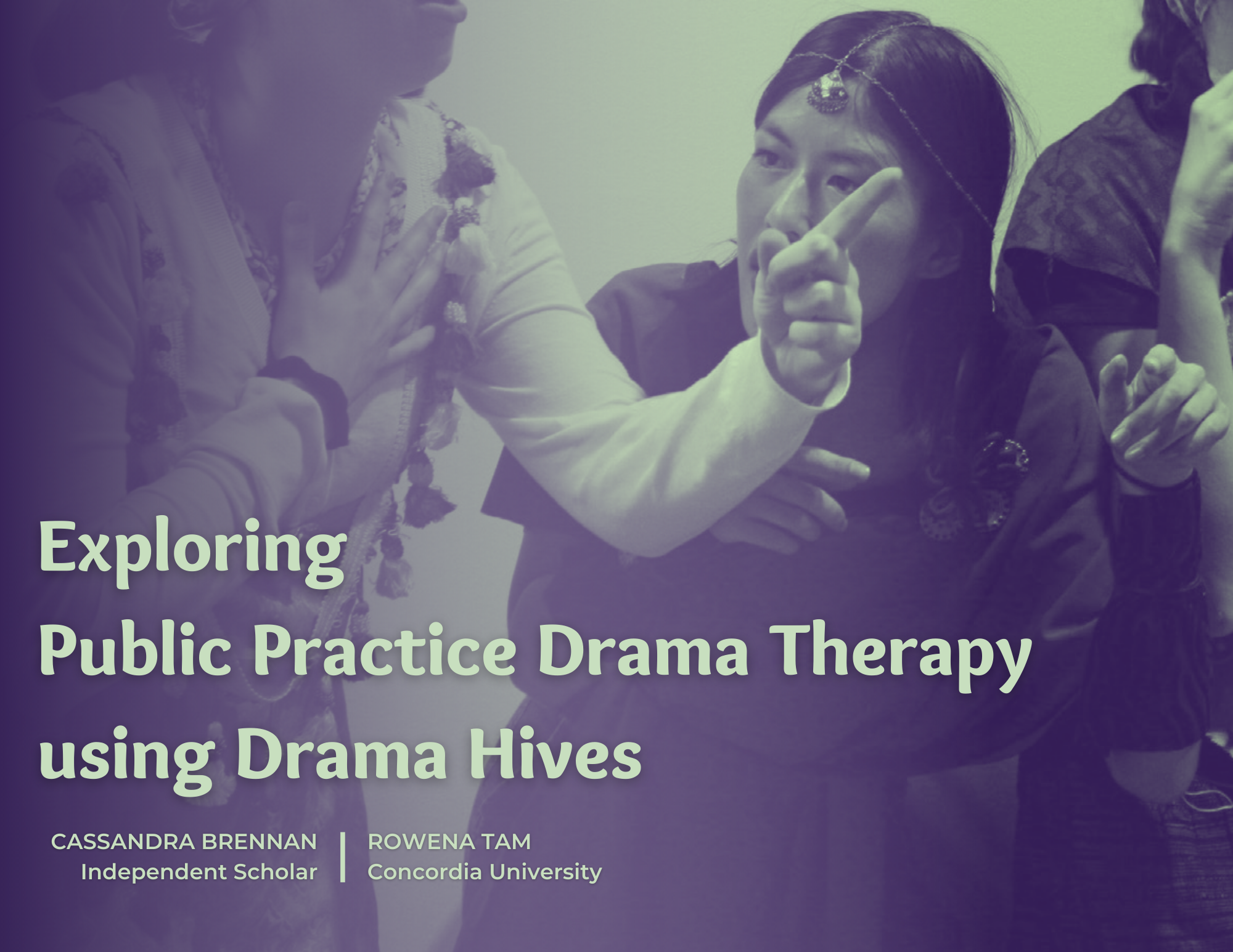 CASSANDRA BRENNAN
Independent Scholar
ROWENA TAM
Concordia University
ABSTRACT
This article builds on the current knowledge and approach of public practice drama therapy in community settings. We argue that a public practice of drama therapy might be informed by decolonizing methods, liberation psychology, third spaces, public practice art therapy and the Art Hive model. A case vignette of Drama Hives is presented to highlight our experimentations with drama therapy as a form of public practice that might offer a more holistic approach to care that is complementary to the movement for decolonization. The article concludes with a discussion on the futurity of public practice drama therapy and its research implications.
KEYWORDS
drama therapy
public practice
accessibility
liberation psychology
community
Art Hives
Download the entire article here